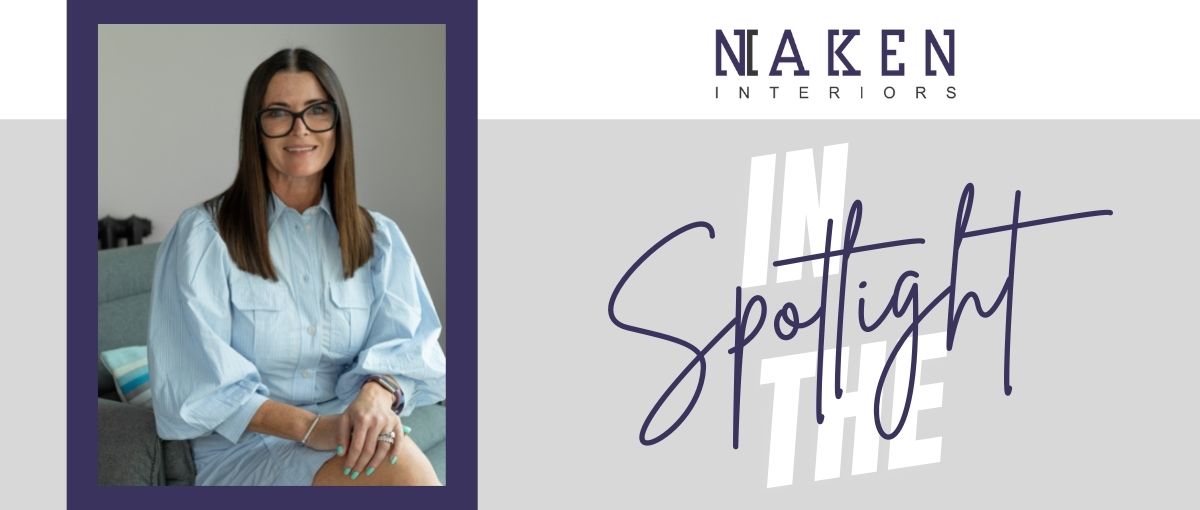 In The Spotlight: We Are Absolute!
Posted by
27/10/2021
0 Comment(s)
---

As we continue to grow we'd like to take a step back and applaud the fantastic designers we work with as part of our 'Trades Programme' and who shine within their industry, excel at what they do and without whom Naken wouldn't be where it is today.

This week we are celebrating 'We Are Absolute' and all they stand for, so without further ado lets learn more about them, their mission and what makes them tick!

---

"Who are 'We Are Absolute'?"
Absolute is one of the UK's most effective design agencies. Multi-award-winning, the company was founded in 1991 by Helen Stephens and delivers branding, architecture and interior design to the hospitality, retail and property sectors.
Helen Stephens graduated from Falmouth College of Art in the 80's. She moved to the Big Smoke, where she worked for The Conran Design Group and then for various agencies, large and small scale, gaining experience across a diverse client range and multi disciplines, on a national and international level. However, the pull of the coast kept tugging, so she instinctively followed her heart, packed up and returned to her first true love; Cornwall. She immediately set up Absolute and has never looked back. Now, Absolute is recognised as one of the UK's top design consultancies, with a 10 strong team working from beautiful riverside studios in Truro, it is ranked in the top 10 DBA Effective Design Agencies - not bad for a one-woman start-up!
At the core of everything Absolute does are three fundamental stages; ambition, activation and amplification. Its work transforms fortunes, and the client demand and the bottom-line effectiveness figures keep on proving it.

"What makes 'We Are Absolute' unique?"
As an agency, Absolute is truly multi-disciplined, combing both graphic design and branding and interior design. Combing the two enables us to maximise consumer brand experience opportunities and there's so much to that extra element when we do both things together, working in complete synchronisation. That said, we can compartmentalise the two and we can always deliver major results when we are working purely on one of the disciplines. However, the fact that the extra 'magic' can always be discovered on a multi-layered brief continually excites and drives us.

"What makes Helen Stephens, the Designer tick?"
Still doing the same thing all these years later, in the same beautiful please is what makes me tick. My passion for Cornwall is at the heart of everything we do as Absolute.
Cornwall has its own enigmatic 'super power', a sense of magic, and wonder, like that sparkling time as the sun either rises or sets over the endless ocean. I know that I am so lucky not just to live a life here, but to make a life here. It's a place, and a life that I always feel and elemental pull towards.
In addition, what makes me tick is working collaboratively on some brilliant projects to get hard-hitting result for clients. I love that my job allows me to learn something new every day. It is fantastic when the big, core, creative idea lands the excitement starts to fizz!
We pride ourselves in delivering solutions relevant to the brief and understanding the client and what they want us to support them in delivering. We really get under the skin, we talk and we offer solutions not done deals. This means that you will find Miami art deco inspired design sitting next to coastal cool, Mykonos inspired next to oriental - but always making the design work for the building and its location at the same time.

"Do you have a Favourite Naken Brand or Product you think people should know about"
It is very difficult to choose one product as there are so many that we love and have recently used across our various projects. At the moment, we're a little obsessed with Ferm Living for mirrors, in particular, the Pond Wall Mirror (as seen in our St Moritz Hotel Apartment in North Cornwall). We love the fluidity of these and how they're inspired by free-flowing movements of water, bringing a little of the outside in. They're practical and functional but also decorative and utterly beautiful.
We're also currently loving the rugs by Louis De Poortere, our favourite, at the moment, being the Jacobs Ladder seen in our St Mawes project. It oozes simplicity whilst also being eye-catching and the quality is just phenomenal.

"Finally, are there any Brands or Product you'd like to see on Naken?"
Naken do most products and we tend not to gravitate towards specific brands, rather the style of the products.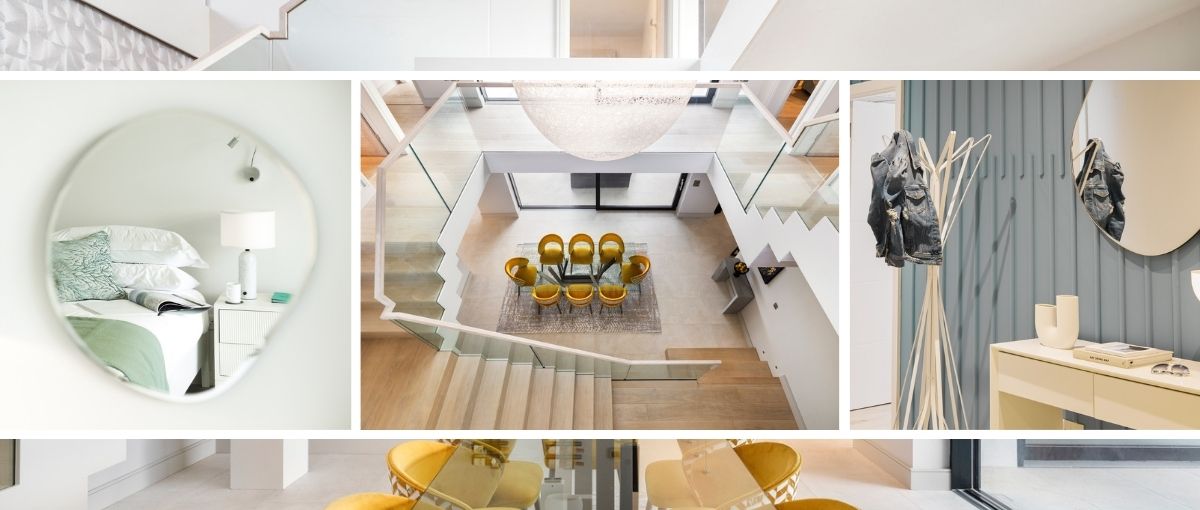 ---
If you'd like to know more about 'We Are Absolute' and the services they offer feel free to reach out to them via email, website or various social media platforms
Email: [email protected]
Website: www.weareabsoluteuk.com
Instagram: @weareabsoluteuk
Facebook: @WeAreAbsoluteUK